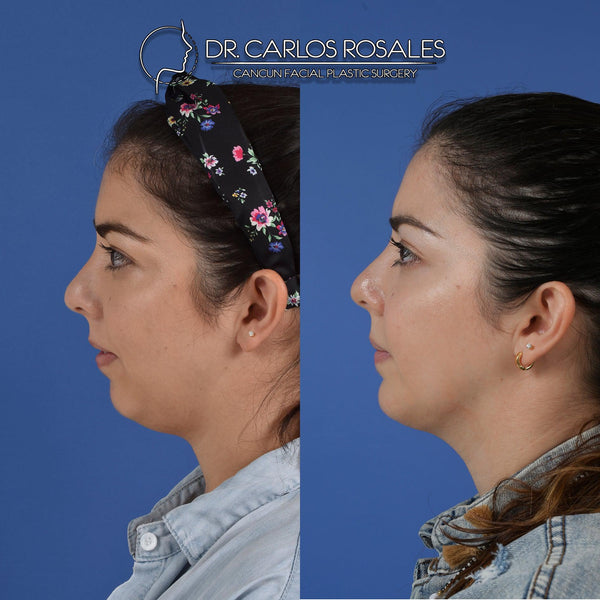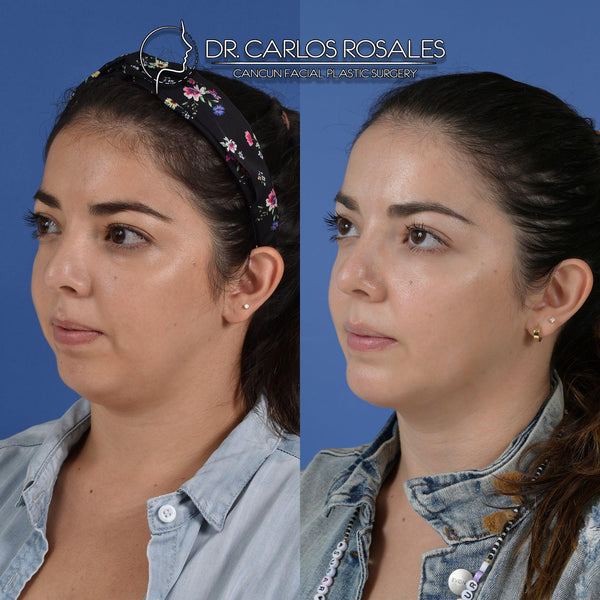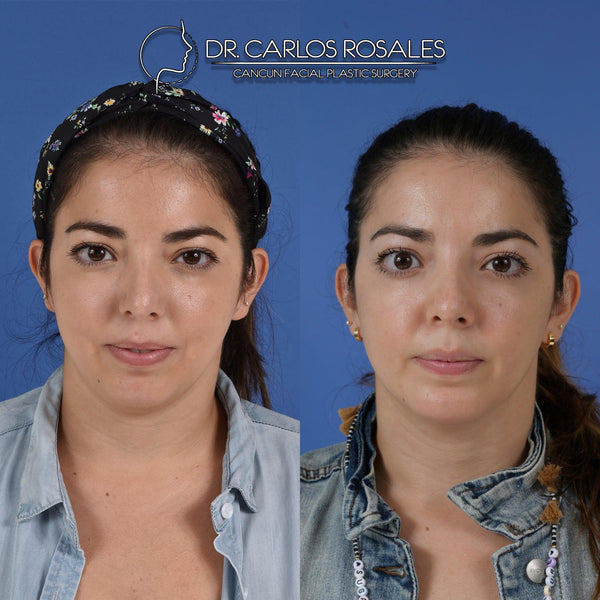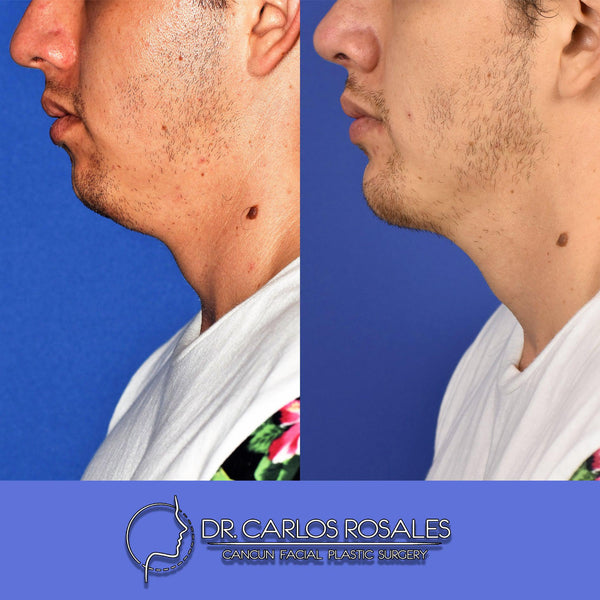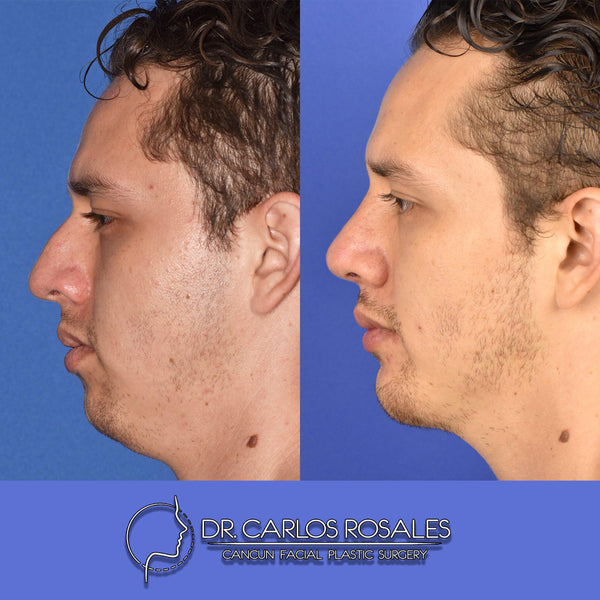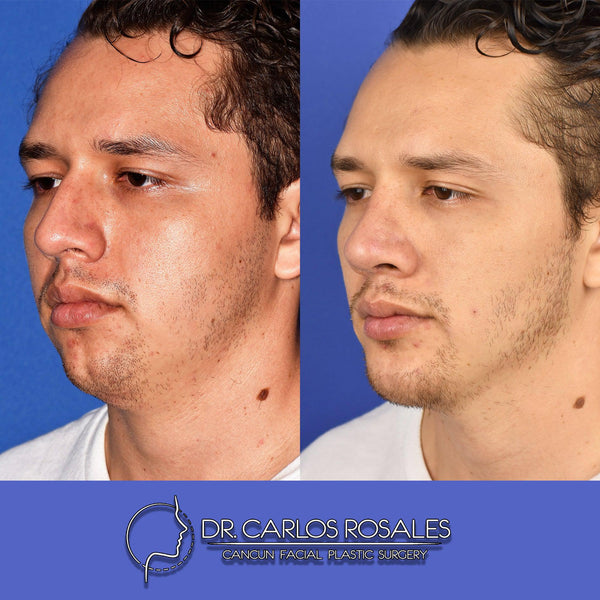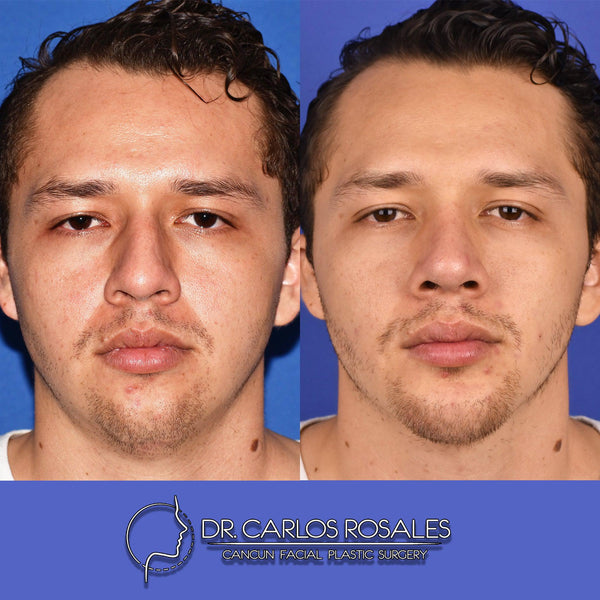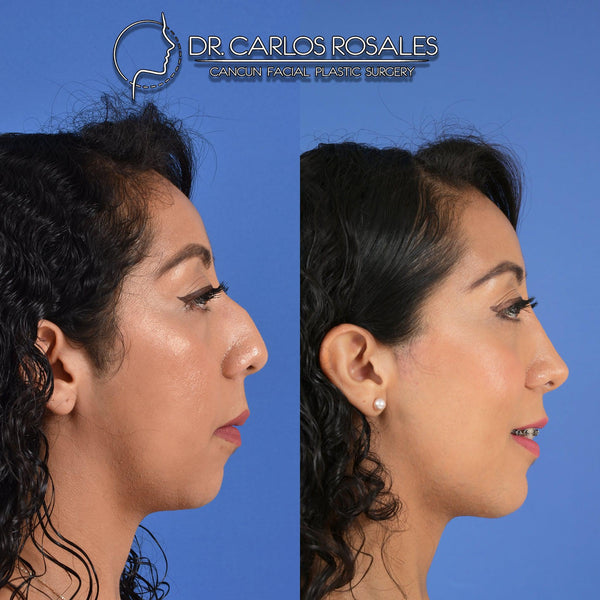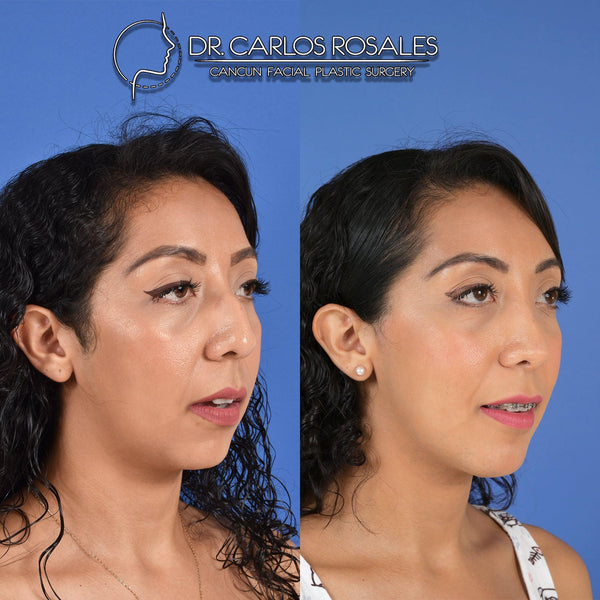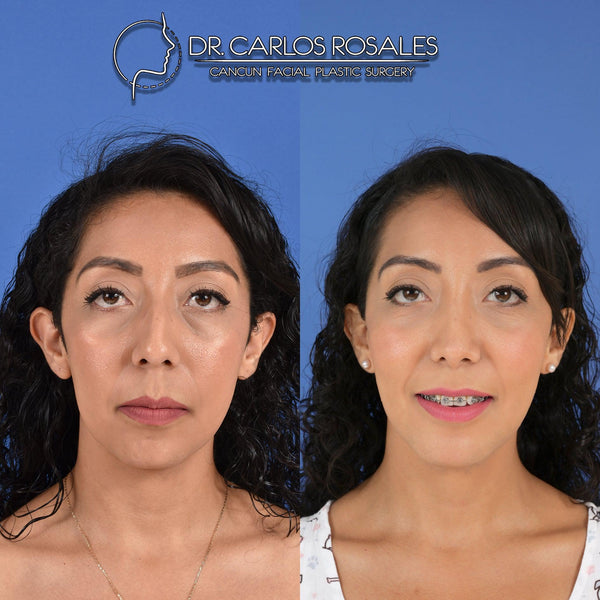 The mentoplasty is the procedure to increase the size of the chin and thereby improve the profile and define the jawline and neck.
This surgery is performed by placing a silicone implant through a small hidden incision under the chin; I select the shape and size of the implant according to the anatomy and objectives of each patient. This implant is made of a hard silicone and never requires replacement; unless the patient decides to change it for another larger or smaller size.
The Chin implant I can place it under local anesthesia, either as a single procedure or in combination with other minor surgeries (eg bichectomy, liposuction of double chin) or under sedation or general anesthesia, if it is the patient's wish or if we combine it with major surgeries (eg rhinoplasty, facelift).
Intervention duration: 30 min
Anesthesia: Local, Sedation or General
Recovery: 7 days
Care: Rest, medications, bandages, sun protection
Visible effects: Immediate, without inflammation in 10 to 15 days
Duration of the result: Permanent
Minimum stay in Cancun: 9 days (1 day before, day of surgery and 7 days after)