About me
Get to know me better: my specialty, my academic career and the origin of my vocation.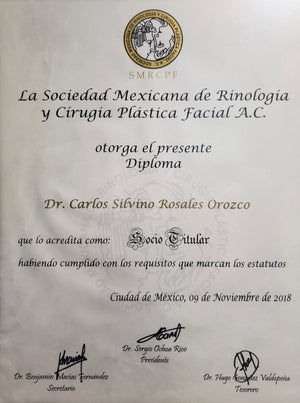 Rhinology and Facial Plastic Surgery
I am a full member of the Mexican Society of Rhinology and Facial Plastic Surgery, which is the highest reference in the country in this highly specialized area of ​​medicine.
As an active member, I keep myself updated and share knowledge with the most outstanding specialists in Mexico and the world in Facial Plastic Surgery.
more info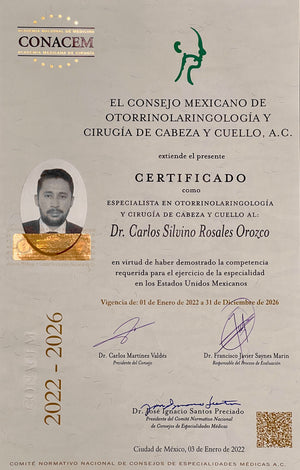 certified specialist
I am certified and by the council of my specialty, thanks to an active private practice, belonging to a college that updates me and my scientific contributions to the specialty.
more info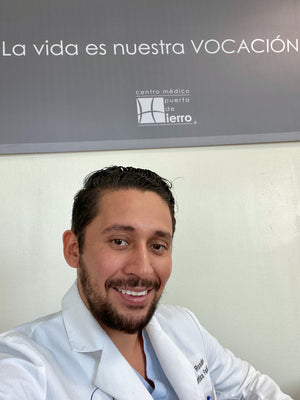 Facial Plastic Surgery
I completed my training in facial plastic surgery with Dr. René Barrón González at Puerta de Hierro Medical Center, in Guadalajara, Jalisco, Mexico.
With him I learned the fundamentals of the techniques I use today, as well as how to offer a high quality standard to my patients.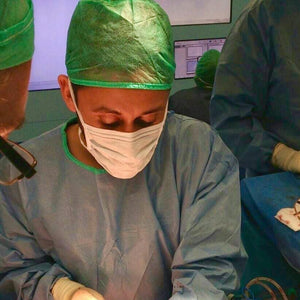 Advanced Head and Neck Surgery
I did a training in advanced head and neck surgery with Dr. Jorge Basterra Alegria at Hospital General Universitario de Valencia, in Valencia, Spain.
It was here that I mastered the techniques that today allow me to comfortably carry out modifications in the deep planes of the face and neck, such as facelifts and necklifts.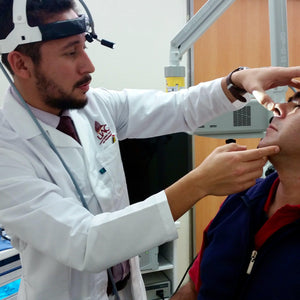 <tc>Specialty in ENT & HNS</tc>
I did my specialty under the leadership of Dr. Luis Humberto Govea Camacho, at the Western National Medical Center, of the Mexican Social Security Institute (IMSS), in Guadalajara, Jalisco, Mexico; with the endorsement of the University of Guadalajara (UdeG).
Thanks to the more than two thousand surgeries in which I intervened during my residency, I learned to value, care and even recover the function of ears, nose, throat, head and neck.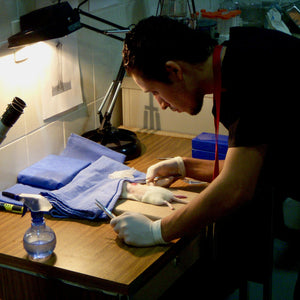 Social Service in Research
I did my social service under the mentorship of Dr. Sergio Rodríguez Reynoso, in the surgical research division of the Western Biomedical Research Center (CIBO).
During this year I developed skills in experimental surgery and an interest in research aroused in me.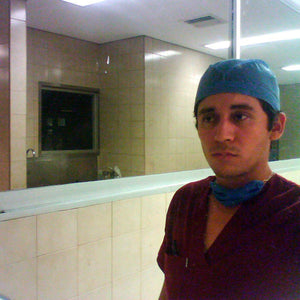 <tc>Internship</tc>
During undergraduate internship I consolidated my intention to become a surgeon; largely inspired by the neck surgeries in which I participated as an assistant to Dr. Juan Antonio Delgado, a surgical oncologist and head and neck specialist with whom I rotated again during my years as a resident.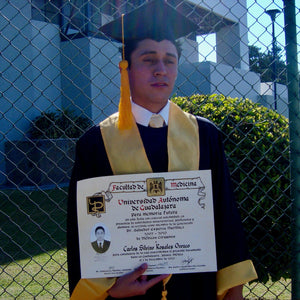 <tc>General practitioner</tc>
I studied medicine at the Autonomous University of Guadalajara (UAG), the first private university in Mexico; currently with 87 years of history.
The university laid in me the foundations of good medical practice and the knowledge that allowed me to be admitted in one of the two specialties that require the highest score in the National Examination for Applicants to Medical Residences (ENARM), such as Otolaryngology & Head and Neck Surgery (ENT&HNS).
more info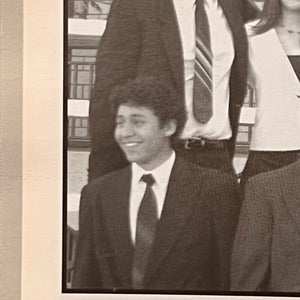 "Men and women for others"
I am a former student of the Institute of Sciences (Generation 100cias), a Jesuit school in Guadalajara with more than 100 years of history.
There were 15 years of education based on the model of the Christian faith, which today form part of my vision and my vocation to help others and "in everything to love and serve".
more info
<tc>Family vocation</tc>
Both my father and mother are general practitioners; which led me to know his work from a very young age.
My father was a perceptive and precise doctor in his diagnoses, which helped many patients to solve serious health problems.
My mother also highlighted for his vocation and warmth in his attention; seeing them in action sparked my interest in studying this profession.
Today my mother runs our recovery and hospitality program.