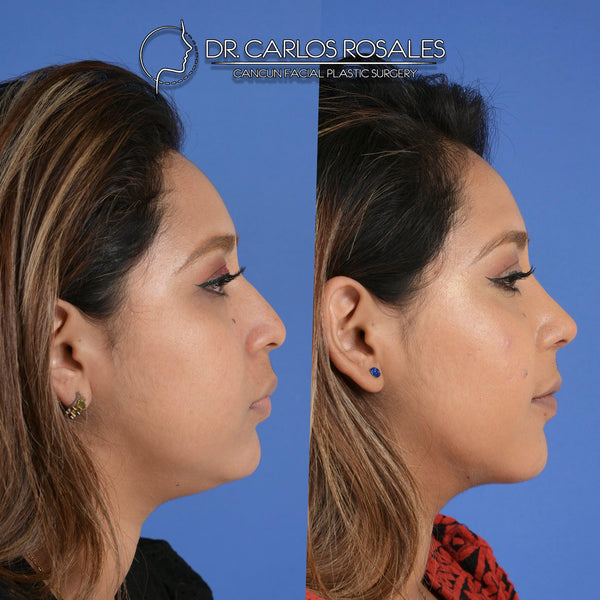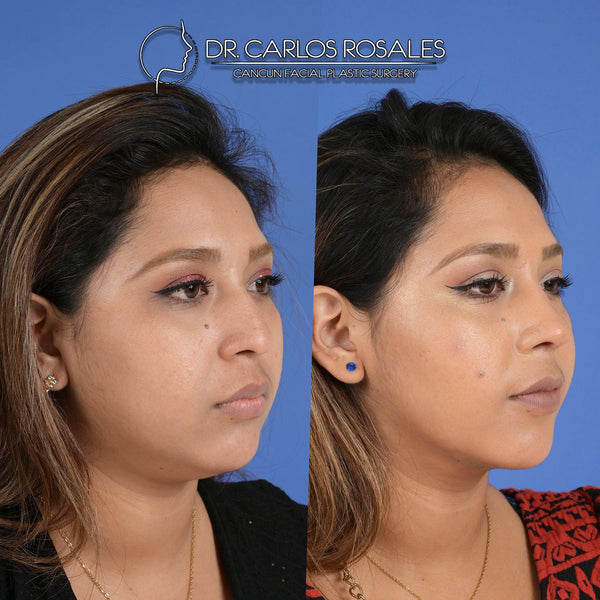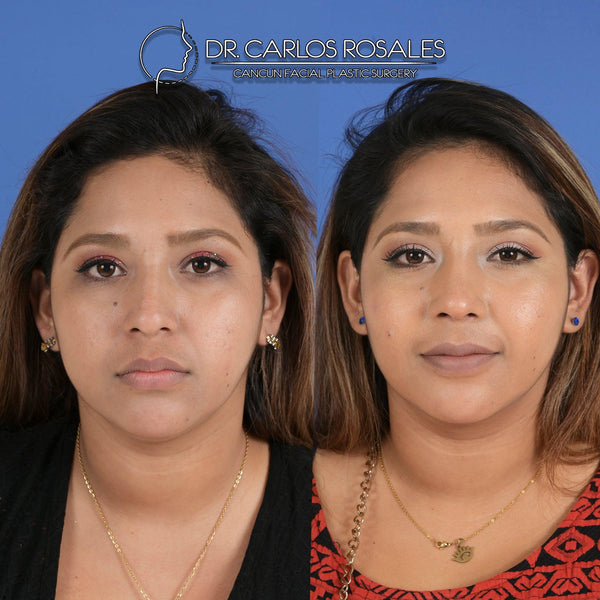 The double chin liposuction is the surgery that will help you slim down and sculpt your neck by eliminating the fat from the double chin and defining the mandibular edge.
To perform a double chin liposuction, I first make an incision of just 3 to 4mm located under the chin, through which I insert the liposuction cannula and aspirate the subcutaneous fat.
Once the liposuction is finished, I close the incision with one or two stitches of a very small thread and I place a compressive girdle called barbiecuello (or chin support), which you must wear day and night for 7 days and then only for 7 more nights.
Although the effects of liposuction are immediate, the best results are observed from 6 months onwards, when the inflammation has subsided.
Intervention duration: 40 min
Anesthesia: Local or sedation or general
Recovery: 7 days
Care: Rest, medications, barbieneck girdle, massages, sun protection.
Visible effects: 1 month
Duration of the result: Long term (depending on the aging and habits of each patient)
Minimum stay in Cancun: 7 days (1 before surgery, 5 after)