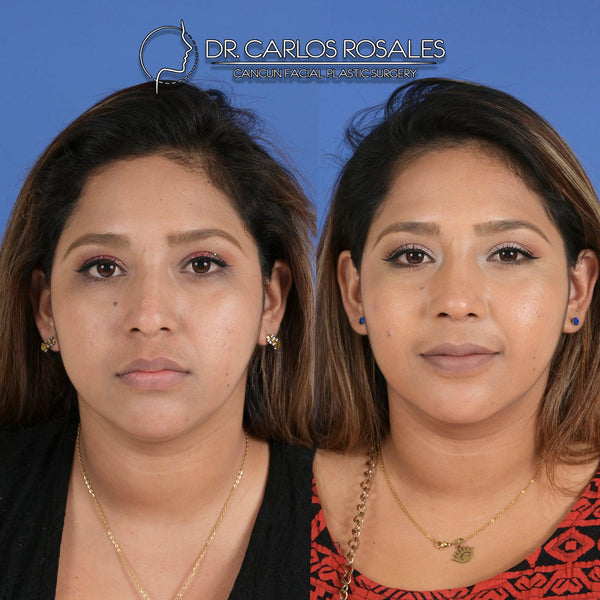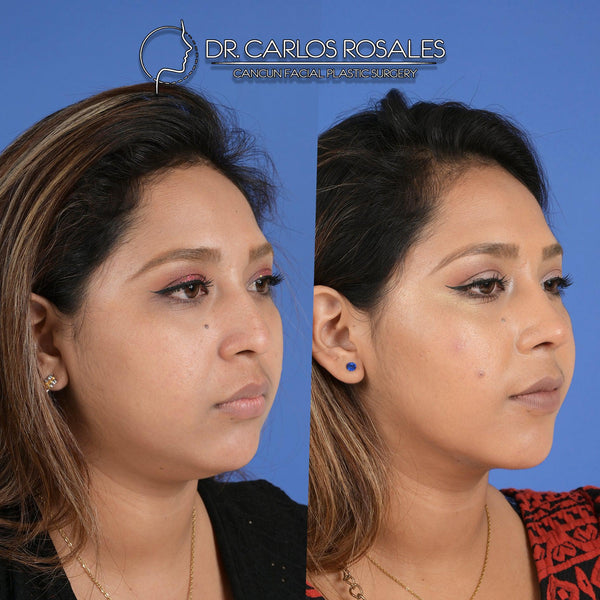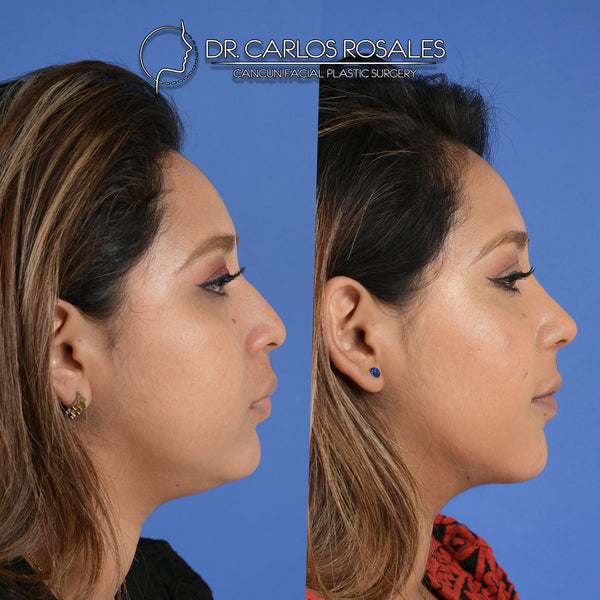 The bichectomy is the surgery through which the Bichat fat bags are removed, the same ones that form most of the cheeks or cheeks.
With this intervention you can improve your facial contour, slim your face, accentuate your cheekbones and your chin.
This procedure can be performed under local anesthesia, sedation or general anesthesia.
The bags are removed through an incision located inside the mouth on each side; I use radiofrequency equipment to make this incision, which provides greater precision and safety in case of bleeding. Once the bag is removed, the wound is closed with an absorbable suture.
I always prescribed antibiotic and analgesic treatment, as well as rest and close follow-up during the first days of recovery.
Intervention duration: 30 min
Anesthesia: Local or sedation or general
Recovery: 3 to 5 days
Care: Rest, Medications, local cold, sun protection.
Visible effects: 1 month
Result Duration: Permanent
Minimum stay in Cancun: 7 days (1 before surgery, 5 after)